We are pleased to announce that we are a Certified ITG physician-supervised weight loss clinic
This is a picture of me, Dr. Chris, after losing 80 pounds on our diet program.
At Hayes Family Chiropractic we specialize in the ITG weight loss method for weight loss.
Here are a few highlights of this great program:
Lose 3 – 7 pounds a week healthy and naturally
Formerly used for high performance athletes
Promotes rapid and healthy weight loss while maintaining muscle mass
The quickest and longest lasting method for weight loss available
Also treats cellulite and is FDA approved
Helps people to reduce: insulin resistance, central obesity, high blood pressure, high cholesterol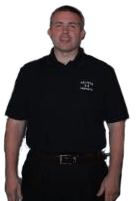 ITG Weight Loss Program
Obesity
Obesity in the United States has become the greatest healthcare crisis of our time, affecting more Americans than any other condition, according to the US Centers for Disease Control
(CDC). Obesity rates have increased more than 60 percent among adults in the past 10 years, affecting 60 million American adults and will soon overtake smoking as the number one preventable cause of death and disease. Since 1980, obesity rates have doubled among children and tripled among adolescents. The World Health Organization projects that by 2025, 45 to 50 percent of all US adults and 30 percent of all US children will suffer from obesity.
"Obesity is a chronic condition of carrying excessive body fat that frequently results in a significant impairment of health and can drastically affect your self-image. Obesity is defined as having a Body Mass Index (BMI) of greater than 25 - BMI is a calculation using your height and your body weight - and should be regarded like any other illness. As mentioned previously, obesity is a major contributor to many chronic diseases and health risks, including Type 2 diabetes, hypertension, heart disease, stroke, breast cancer, colon cancer, gallbladder disease, and arthritis - that's a huge strain on your body and on the total health care system!"
"In most cases, obesity is a lifestyle disease, primarily due to lack of activity and poor eating habits. It is true that some people have a genetic predisposition to weight gain; however, this is a very small percentage. For most of us, being overweight is simply a sign that we are not living optimally, in accordance with our physiological design; we need to turn our attention to what we eat and how much movement we create in our lives."
"If you are overweight, you are certainly not alone. Many theories attempt to account for the rising rates of obesity: factors include sedentary lifestyles, excessive consumption, genetics, stress, and depression; even food additives can play a role. In most cases, obesity is the result of a combination of factors, so overcoming the problem will require dietary changes, increased activity levels, and new healthy thinking patterns."
- this article is from the book Discover Wellness: How Staying Healthy Can Make You Rich by Bob Hoffman and Jason Deitch
Our Program
One-on- One Service
Exclusively Available from Accredited ITG weight loss Healthcare Professionals
Dedicated Coaches provide Weekly Support Sessions and Nutrition Education
Weight and Measurement Progress Analysis
Learn valuable nutritional information to ensure you keep the pounds off and enjoy the renewed skin, body shape, health and energy level you deserve.
ITG Weight Loss Method
The ITG weight loss method is quick and healthy protocol with proven, long-lasting results. Our gourmet protein foods contain highly assimilable, high-biological value protein isolates combined with essential amino acids and are complemented with supplements and mineral salts.
Lose 3-7 lbs per Week
Primarily Promotes Fat Loss
Helps to Maintain Muscle Mass
Tones and Revitalizes Skin
Supports Cellulite Reduction
Promotes Vitality and Energy
Naturally Suppresses Appetite
Re-establishes Pancreatic Function (Insulin)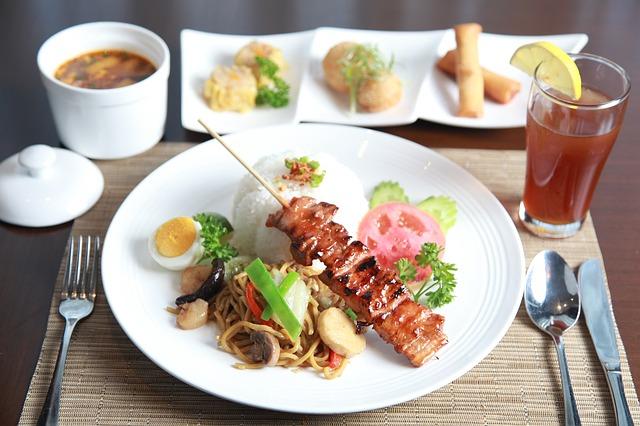 Weight Loss
The body has three sources of energy: (1) carbohydrates are always burned first followed by, (2) protein, and (3) lipids (fats). Once the body has depleted its carbohydrate reserves, it will simultaneously draw on its protein and fat reserves for energy. The intake of our high-biological value protein isolates during the ITG weight loss method will help maintain lean muscle mass and force the body to burn its fat reserve for energy. We also offer Alternative Protocols optimized for diabetics and adolescents.
More than Weight Loss
• Supports Cellulite Reduction:
ITG's fat-targeting approach locates and shrinks fat cells all over the body. Your cellulite is easily targeted and in just one area you'll experience rapid improvement.
• Skin Revitalization:
Proteins are essential for the growth and repair of all cells- especially skin cells. Finally, your skin, hair, and nails get the vital nutrients they need to look and feel their best.
• Improved Convalescence:
Protein plays a major role in the treatment of illness since the body is primarily composed of protein. Protein provides vitality and strengthens the immune system.
• Stabilization of blood sugar levels and other obesity-related conditions.
At Hayes Family Chiropractic we are prepared for you and your family.
In addition, for the protection of our customers and our employees, we're keeping up with the guidance of the W.H.O. and the I.C.C.
The staff have disinfected all surfaces and implemented recommended strategies to keep safe distances between all customers and employees.
Moreover, our chiropractor and staff are on top of the most current information available to businesses.
Please feel free to contact us with any questions about your health at 727-736-1000