chiropractor Dunedin Fl. 34698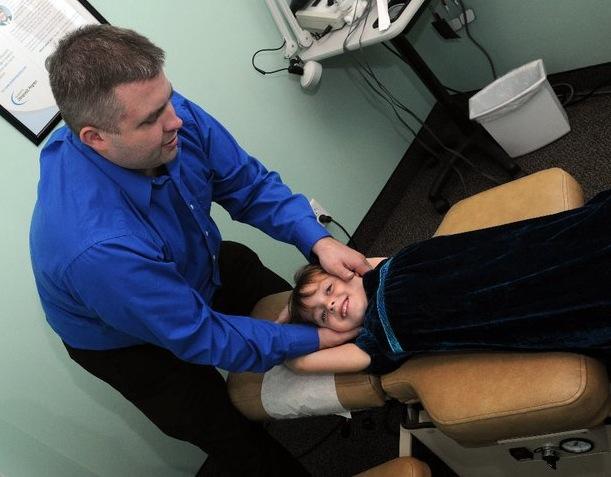 The doctors at Hayes Family Chiropractic are deeply vested in the future of the healthcare system, by caring for all ages of patients, from newborns to 100+ years old.
The children are very special to have a chance to get our world, straightened out!
A memorable saying from chiropractic school stated, "As the twig grows, so grows the tree." This is ever-present in the lives of well-adjusted children.
Chiropractic makes a difference in the lives of all of our patients, but never as much as a child getting off to a rough start.
We are ever so grateful for the trust that thousands of families have placed within our hands over the past 20 years of our chiropractic lives!
Childhood injuries can be the source for many problems contributing to pain in our adult clients. Clients of chiropractic are aware of the benefits of their treatment, but many do not know of all the benefits it can have for their children.
26% of children surveyed at school acknowledge suffering from back pain. The first stress ever placed on a person's spinal column occurs during the birthing process. While learning to walk, the spine of a child is subject to repeated amounts of stress. Throughout their youth, children are subject to a multitude of mishaps, postural strains, and sports injuries. All of these factors make it beneficial for children to receive chiropractic at their young age, preventing any injuries from becoming a bigger problem in their future.
Chiropractic care can also help treat many common illnesses suffered by children such as headaches, ear infections, colic, scoliosis, asthma, bedwetting, and can even help improve behavioral problems (such s ADD). A recent study showed that children fewer children suffered from ear infections who received chiropractic care than those who received medical care alone.
Many parents wonder if chiropractic care is safe for tier children. the answer is: YES! Children have a skeletal system that is still developing, allowing for an abundance of elasticity in their joints. Typically only a minimal amount of pressure is needed to realign their spine and joints.
These chiropractic checkups will spare your child from a multitude of possible future spinal problems.
At Hayes Family Chiropractic we are prepared for you and your family.
In addition, for the protection of our customers and our employees, we're keeping up with the guidance of the W.H.O. and the I.C.C.
The staff have disinfected all surfaces and implemented recommended strategies to keep safe distances between all customers and employees.
Moreover, our chiropractor and staff are on top of the most current information available to businesses.
Please feel free to contact us with any questions about your health at 727-736-1000