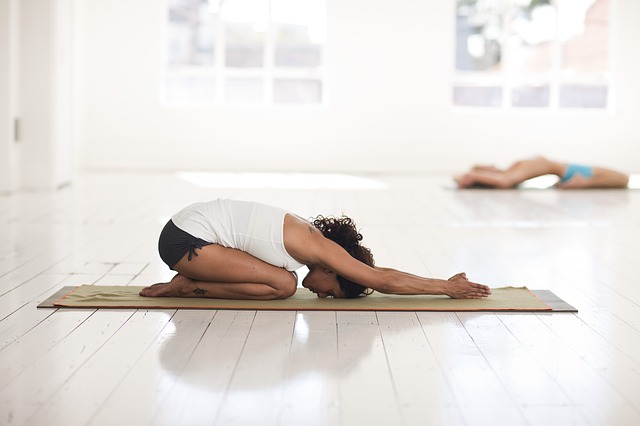 Your Instinct Tells You to Stretch: Daily Decompression for Embattled Spines
There is no better time than now to start stretching for your spine
Spinal compression is with you from the word go- the force of gravity is always pushing downwards, creating strain in the spinal discs that serve as the cushions between your vertebrae. Modern lifestyles then exacerbate the problem by adding lack of activity, poor posture, lack of hydration and many other malefactors into the mix. It's no wonder that our aging population is suffering from more stiffness, pain and nerve problems than ever before. The effect of back pain on quality of life is palpable- chronic back pain sufferers are more likely to suffer from anxiety, depression and cognitive dysfunction because of the omnipresence of physical pain. At Hayes Family Chiropractic, we believe in being proactive about mitigating the forces that seek to compress our spines and interfere with our lives.
Daily decompression
There are many exercises which actively undo the decompression which accumulates throughout the day. At our office in Dunedin, we show you gentle stretches that alleviate the symptoms of spinal decompression, including:
Yoga poses like Child's Pose, Cat Stretch and Downward-facing Dog
Back arch
Knees to chest stretch
Use of an exercise ball, back block or foam roller to increase the decompressive effect.
It is likely that your natural instinct leads you to feel that you need to stretch your back; it's time to stop ignoring this impulse and make decompressive stretching a part of your daily routine. Through gentle stretches, you can actually create negative intradiscal pressure, allowing for hydration and healing nutrients to reach embattled intervertebral discs and stimulate the healing effect.
Let us help you decompress today
Give our office in Dunedin a call to schedule an appointment today. We are experts in non-surgical decompression, using specialized tables which can help you feel the benefit of deep decompression. Once you know how good it feels, we demonstrate stretches that help you reproduce this effect from the comfort of your own home. Chances are good that even 15 minutes of decompression stretching each day will make great changes in the way your back feels.